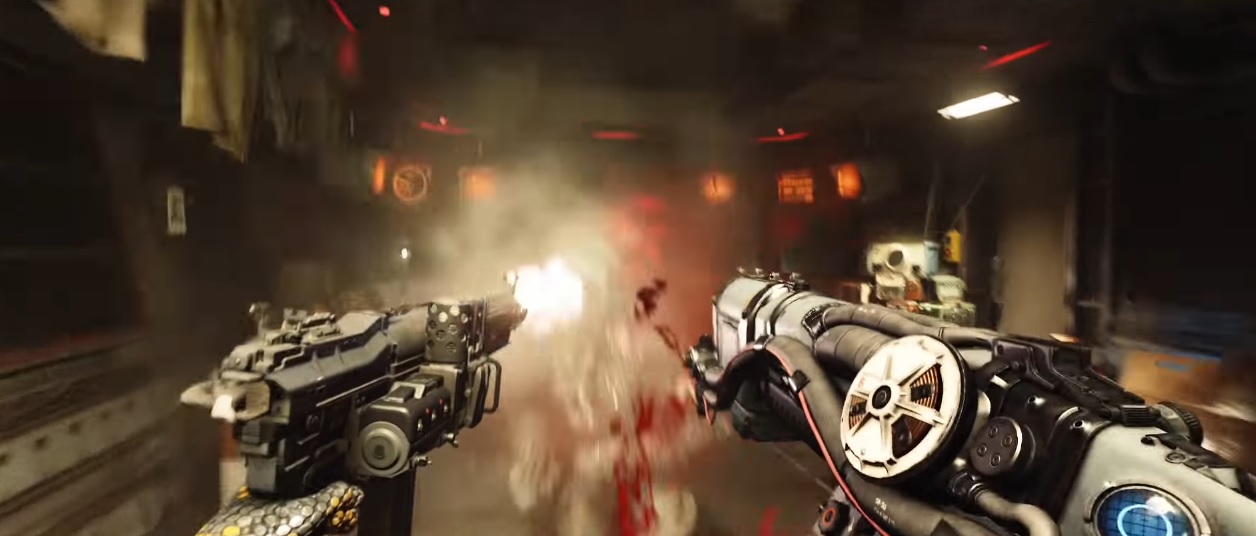 Durant le conférence de Bethesda, une video du nouveau Wolfenstein II : The New Colossus est apparue.
Faisant son apparition durant la conférence de Bethesda, Wolfenstein II The New Colossus sera la suite de Wolfenstein : The New Order.
Le FPS  de MachineGames, proposera au joueur, d'incarner un héro se trouvant dans une Amérique controlé par les nazis. Votre objectif est de rassembler un force de résistance pour lutter contre ce fléau.
Vous aurez accès à des lieux emblématique de l'Amerique du Nord comme Roswell au Nouveau-Mexique. Vous serez armé d'un arsenal complet car il vous faudra lutté contre des soldats améliorés et des supers soldats.
Votre victoire suite à l'assassinat du général nazi dit « Le Boucher » n'aura été que de courte durée. Les nazis conservent leur mainmise sur le monde. Vous incarnez B.J. Blazkowicz, dit « Blazko le Barjo », dernier espoir pour libérer l'humanité de l'empire nazi. Vous seul avez les tripes, les armes, et le cran de retourner en territoire ennemi et déclencher la seconde Révolution américaine.
Wolfenstein II: The New Colossus sortira le 27 octobre 2017 sur Xbox One, PlayStation 4 et PC.